AMERICAN CINEMA PAPERS
<![if !vml]>

<![endif]>PRINT ARCHIVE
2002
<![if !vml]>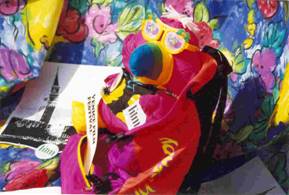 <![endif]>
<![if !vml]>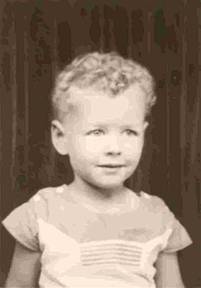 <![endif]>
LIONS, LIONS EVERYWHERE
THE 59TH VENICE FILM FESTIVAL - 2002
"Look Here Upon This Lion and on This"
by Harlan Kennedy
First Lion
Everyone went crazy. Cheers rang out in the lush Palazzo

del

Cinema auditorium. Men stood up, women stood up. Ageing dignitaries in the balcony ratcheted themselves into an ovation position.

From wall to wall swept the Venetian wave of movement, the sea-like surge of applause.
Was it the Second Coming?

A visit by the Pope?

Elvis Presley descending from the clouds onto the

Lido

?

 
No it was Italians applauding Michelangelo

Antonioni

. On they cheered as the frail maestro walked, or was walked by two helpers each holding a precarious elbow, towards the dais of deification. This man who would be 90 on September 29th - only excuse a festival needs for apotheosis - once was Italian cinema, and he once made a film regularly voted among the two or three greatest ever. After the ailing genius, who couldn't mount the five steps to the stage but received his Lifetime Golden Lion in the front stalls with back to the cheering audience, sat down, we all watched it, him included.
L'AVVENTURA. They don't make movies like this any more. 140 minutes of sculpted human despair like ice

laid

on the heart. Yet at the end you don't want to leave. You want another 140 minutes. Beautiful, soul-baring cinema: cinema to make you a better person. Isn't this what film is for, and festivals, and the

Venice
festival?
Second Lion
In the heart of the jungle, where movie stalls riot amid mosquito-laden trees, there was a giant soft-toy winged lion. It was a lovely lion. It crouched there on a trestle table, winning all hearts.
Its bright, vigilant eyes were as appealing as its handsome mane, felt wings and noble but cuddly paws. Many suspected it was an ex-teddy bear miraculously transformed into a king of the jungle and surviving everything festival life could throw at it. Pawed by passers-by; rained on; hugged by madpersons; asked for autographs. If so, what better mascot than this Ursus Major turned Leo Maximus for the new festival director himself?
Buon giorno, Moritz de Hadeln! (applause).
New leader of the oldest filmfest in the world, you ruled Berlin for 22 years. Now you have swapped Golden Bears for Golden Lions.
E verissimo. Early this year, when Venice panicked after another session of revolving knives (dismissing the latest Mostra del Cinema manager Alberto Barbera, the fourth since 1990), Hadeln was picked as the Man Most Likely. Most likely to do a short-order salvation job in putting a filmfest together in five months. Most likely to maintain ties with Hollywood, befriended during his Teutonic tenure. Most likely to get art up and running on the Lido di Venezia, the sandspit where every September, come rain, hail and thunder (and they do), Europe holds back the tide of world cine-illiteracy.
Hadeln looked suitably leonine each night as he stood on the Palazzo del Cinema steps welcoming the famous (Harrison Ford, Sophia Loren, e caro Michelangelo). And let's note – re-sustaining the lion pedal as we play in the new boss - that the opening film was FRIDA from Julie Taymor, best known for the stage production of THE LION KING. Coincidence or kismet?
Her biopic of Diego Rivera's muse and mistress Frida Kahlo roared happily, shaking its aureate locks at a first-night audience learning that Kahlo (spitfire-played by Salma Hayek) was a crippled surrealist who not only loved the Mexican Marxist and mural painter but also once bed-and-boarded Trotsky (before he got ice-picked). A gala opener as vivid as this seemed a sampler of the best to come.
Schizoid
Venice

began first as a

filmfest

(1932).

Venice

is still best at defining the roots and raisons

d'etre

of these junkets. Not for the first time we were reminded that films divide into two kinds, the timeless and the timely. The timeless take the ars

longa

route, shutting out the topical to pursue the eternal – nowhere more evidently than in two haunting eastern films with plots culled from the past, Takeshi Kitano's DOLLS from Japan and

Tian

Zhuangzhuang's

SPRINGTIME IN A SMALL TOWN from China. The timely opts for "Vita brevis," saying "Life is short, human drama lies in today's headlines."
11'09"01 was the talking point of the last days, billed as a "film by 11 directors", each from a different nation, each taking 11 minutes to present a personal response to the events of
September 11 2001
.

Samira

Makhmalbaf

, Claude

Lelouch

, Ken Loach, Mira Nair, Sean Penn and others put together a momentous mosaic, with barely a dud fragment (though Israel's Amos

Gitaj

and Spain's Alejandro

Inarritu

come close, recycling news mayhem rather than offering new perspective and imagination).
Makhmalbaf's
tale of an exiled Afghan teacher in
Iran
trying to tutor her kids in the reality of terrorist horror is a gem. How do you woo the innocent into world-awareness – and do you destroy that innocence as you do so?

Lelouch

presents a deaf-dumb
New York
girl awakening late to the calamity near her - it plays on an unheard TV set that's also unwatched as she pens a love breakup letter. Loach takes the anti-American watch – surprise! - recalling another Tuesday September 11th when bombs sponsored by the
USA
(according to Loach) tore apart

Allende's

palace in
Chile
. Seeking moral equivalence, Loach stretches into the ridiculous and the repugnant. Penn offers the most oblique tale: a grieving widower (Ernest

Borgnine

) oblivious to the towers' fall except for the sunlight their new absence bestows on a dying vase of flowers.

  
"It takes all sorts" may be the stoical message

 

about human beings and horror and political extremism. Thankfully the last word, or hissed-out declamation in the film, is a little bolder and more uncompromising. It comes from a snake insisting, in

Shohei

Imamura's eerie post-World War Two

fable

about a returning soldier who turns into a serpent, "There is no such thing as a holy war."

Right on.
For many – and for me

 

- the east stole the show at

Venice

. Kitano's DOLLS is a knockout from the Nipponese master who grabbed the 1997 Golden Lion for HANA-BI. Three stories of tragic women unfold, taken from Japanese puppet theatre or bunraku. A jilted

fiancee

whose ambitious lover threw her over for a boss's daughter gets him back, but as a contrite beggar bound to her with a scarlet cord. They trek through scenes and seasons – from cherry-blossom spring to blood-red autumn and shroud-white winter – as the film's choric punctuation. Elsewhere a girl grows old believing her beloved will return to the park bench where she daily brings the lunch they used to share. And a pop singer disfigured in a crash refuses to be seen, but one besotted fan has the answer: take out his eyes.
Kitano, Japan's on-screen answer to Dirty Harry, has kissed goodbye to cops and robbers and doesn't appear here himself. But the spirit of his weird Zen sensibility – all mandarin pacing, moments of freak lyricism, sudden but stoical reversals of fortune – suffuses this movie. Fate is a brutal taskmaster which can turn us all into puppets, Kitano seems to say; though even a puppet must feel privileged to dwell among

colours

and images and camera movements as dazzling as these.
In 13 years, ever since VIOLENT COP, this Japanese director has never been off the map of world cinema. Contrastingly
China
's

Tian

Zhuangzhuang

returns to directing after ten years in

purdah

. THE BLUE KITE, his 1991 tale of a family torn apart by the Cultural Revolution, got him thrown out the film business or banished to its fringes. The
Beijing
authorities hadn't liked his earlier New Chinese Cinema classic either, the made-in-Tibet HORSE THIEF (1985). So

Tian

has stepped back into filmmaking cautiously.
SPRINGTIME IN A
SMALL
TOWN
is a remake of a revered post-World War Two Chinese domestic drama. A

suspectedly

tubercular husband and his wife are visited in the country by a doctor each knew in separate phases of their past lives. The wife finds herself falling in love with him again; the husband senses the growing passion.

The story's subtle reticence, its workings of covert longing and suppressed grief and fear, crank up to a nearly tragic finale.
No politics here, except of the human soul.

Tian

finds universality in a tale of marital discord so quiet that we hardly hear the dissonances, only their after-resonances. Yet we are inside the characters' heads and hearts throughout, their inner lives made glowing by lighting and camera movements that seem to illuminate each feeling.

Tian's

cast of first-time movie actors is flawless. So is his flair for making the quiet

speak

louder than the mega-decibel.

Fabulous filmmaking.

If you are a distributor, buy now while territories last.
Bells

Across

the Lagoon
Best of the rest? Todd Haynes's FAR FROM HEAVEN and Patrice Leconte's L'HOMME DU TRAIN. Senza dubbio. We are in nostalgia paradise with both while also knowing we're getting life-lessons about today and tomorrow. Once again: the timeless teamed with the timely.
HEAVEN is a 1950s-style women's melodrama from the rebel pasticheur of POISON, SAFE and VELVET GOLDMINE. You needn't know the complete works of director Douglas Sirk to appreciate it, but it helps. Haynes lifts the plot of ALL THAT HEAVEN ALLOWS (1955), turning widow Jane Wyman into suburban homemaker Julianne Moore, all-but-widowed by gay hubby Dennis Quaid. While he trots after anything with five-o-clock shadow she swoons for the consoling kindness of gardener Rock Hudson – oops sorry that's the original, here it's black gardener Dennis Haysbert. Their friendship scandalises the townsfolk even more than Jane and Rock's did in Sirk's tale of social ostracism in the New England sticks (which in the 1970s inspired Fassbinder's FEAR EATS THE SOUL).
Haynes works his repro-50s style till it sings, dances and does tricks. Autumn tints luxuriate in soundstage gardens, music surges like Max Steiner on speed, finny Fords nose through backlot main streets. And every house, be it ne'er so humble, has a curved white staircase and black maid. The picture would be a parodic hoot if the plot didn't transcend owlish exactitude to give us its own organically-growing, seriocomic authenticity. Quaid is superb as the guiltbroken breadwinner, pushed towards a therapy that offers, says quack James Rebhorn, "5 to 30 percent chance of complete heterosexual conversion." (and vice-versa!). Moore looks as if she is an actress from gli anni cinquante, all porcelain cheekbones framed by peekaboo perms. And the Venice audience knew there was something special, as there was with Sirk, about the way the petitbourgeois inanition of the flick's surface is cut through by real emotions gunned into a real near-hysteria.
Dear old Jean Rochefort.  Frenchman extraordinaire. He of the face that launched a thousand laughlines, the hernia that cost a million dollars. Make that 10 million, or 30. Remember? Cast as Cervantes' knight, this actor was ambulanced off his Spanish nag in the first week's shooting on Terry Gilliam's famously aborted Don Quixote pic. Yet his name in the front credits of Patrice Leconte's L'HOMME DU TRAIN (THE MAN FROM THE TRAIN) brought a bastinado of applause at Venice. Forgive! Forget! Dimenticare Almeria!
A grateful Rochefort enchants us for two hours as the villa-dwelling eccentric and garrulous ex-schoolteacher who offers a roof to initially unsuspected bank robber Johnny Hallyday, a de-training stranger who can't find a local hotel. They meet in a pharmacy; bond in JR's fusty home where old family photos stare out at stuffed foxes; finally synchronise, by perfect karma, their respective 'operations'. While Hallyday is ripping off the Credit du Centrale, Rochefort is being ripped open by surgeons. But only one man, to the tragedy of both, gets stitched up.
The director of MONSIEUR HIRE, THE HAIRDRESSER'S HUSBAND and other Faberge-fine films has done nothing better. Two ageing codgers contemplate eternity while confronting the finite acts of their lives. They swap silences and poetry, talk of love and loss. They even try out each other's souls and skins, Rochefort inviting a brawl in a bar, Hallyday taking over a Balzac tutorial. Maybe (the film offers) we are all the same and only our vanity, our determination to turn ourselves into defining, demarcating self-portraits, deludes us differently. The film's colours are like handtinted postcards, the pace slow but mesmerising. If Proust had been hired to script a remake of THE ODD COUPLE, this would be the result.  
And then the bells! The bells across the lagoon!
Engulfed and echoing, wrapped in water-shimmer, as if from the cathedrale englouti itself, they tolled for the movies that half-sank but didn't quite touch bottom. Brave curios like Peter Mullan's THE MAGDALENE SISTERS, Claire Denis' VENDREDI SOIR (FRIDAY NIGHT) and Lukas Moodysson's LILJA 4-EVER. All about women and the transforming things that happen to them: such as being stuck in an Irish Catholic reformatory where belt-wielding Sister Geraldine McEwan screeches at you for being a rape victim or unmarried mum, or being stuck in a Paris tailback where the steaming cars are phallic predators and you will meet the one-night stand of your life (beau travail if you can get it), or being a parentless Russian girl in Sweden where your jilting lover, a hireling of pimps, has turned you into a trick for tired businessmen.
Mullan overstates his case in an anticlerical diatribe with strong feelings but stagy presentation. Denis lets her engine boil over in a passion play that starts with scalding promise – the best traffic jam since WEEKEND – but runs sputtery in tedious cheap-hotel love scenes. Moodysson, hailed by Ingmar Bergman as the Swede to watch after FUCKING AMAL (title-bowdlerised outside Sweden as SHOW ME LOVE), wrings our hearts in early reels but then puts fantasy angels and winged waifs – bad idea! - on the catwalk of his cautionary fairytale about love, despair and transfiguration.
We also go "Ho hum" – ten for trying, five for achievement - about two multicultural morality flicks from Stephen Frears and Agnieska Holland. Holland lights a romantic fire under itinerant Canadian housewife Miranda Otto and Polish faith healer Lothaire Bluteau, who's trying to de-tumour her son. At same time her hubby's leaving her and her dad's dying, after going picturesquely, religiously nuts. There are too many subplots, sub-themes and eccentric supporting characters in this symposium on God, faith, love, trust, life, death, pain, eternity….If the theme isn't there, they can probably order it for you by the morning.
In DIRTY PRETTY THINGS the Brit realist of MY BEAUTIFUL LAUNDRETTE simmers a tale of human organ marketing among immigrants working in or around a London hotel. Fancy a secondhand kidney? One previous careful owner?  How about a liver? A black comedy with some wit and some bile, but not quite enough of either.   
Water Golf
Never mind. Lots of heart and art here, with more to come as Venice reached the ninth hole and turned for the incoming nine. America was there in force. US contenders sloshed around bravely, trying to score birdies and eagles in this water-veined venue. A few players drowned, notably Steven Soderbergh with his all-star 'art film' FULL FRONTAL: Julia Roberts, Brad Pitt and Co in a kind of Godard film that isn't. But some triumphed, notably Dylan Kidd with his writing-directing debut RODGER DODGER.
No more than a talk piece, but what talk. Maybe the best and sauciest since Soderbergh's own SEX, LIES AND VIDEOTAPE. Motormouthed New York cynic and womaniser Campbell Scott squires his hayseed Ohio nephew around town during a night's stayover – actually the youngster's run away – while inculcating wisdoms about sexual hunting and gathering. Vicious, funny and totally on-the-button, the film suffers only from cinematography that hasn't eaten enough carrots. Dashed if we can see half the night scenes, though we certainly enjoy hearing them. The pic won the award for best first feature.
KEN PARK is Larry Clark's latest fresco of alienated American youth. The KIDS director zooms in on their drug habits and parent troubles, when not zooming in even closer on the erogenous zones of his, as usual, skimpy-clad teen leads. We get everything here, from three-way sex to go-the-whole-way male masturbation with a side order of auto-erotic asphyxiation. Some viewers took smelling salts to recover. Others queued to re-see it, to make sure they'd seen what they thought they had seen.
Clint Eastwood and Harrison Ford, 133 years between them, offered the safer, sounder and many thought sexier BLOOD WORK and K-19 THE WIDOWMAKER. Ford was cheered to the ecco - "Ecco Harrison! Ecco Indiana! Ecco Han Solo!" - when he de-limo'd to attend the gala showing of his stirring submarine flick. Clint was adoringly applauded on his first screen appearance, that spiky greyhaired phiz still looking taut and actionworthy at an age when some most men are ordering their zimmer frame catalogues.
Tom Hanks also strolled into town, though ROAD TO PERDITION was given a more muted welcome. A Catholic country wondered what had happened to all the Catholic stuff in the original graphic novel. What about the father's trips to confession (someone asked at the press confab)? What about the boy's becoming a priest? Now all we've got – though it was more than enough for many – is BILLY BATHGATE crossed with MILLER'S CROSSING. 
The sneakiest hit American was John Malkovich, appearing in an Italian-directed movie that continued that disconcerting European tradition: Making Tom Ripley Movies Better Than The USA Does. Rene Clement's PLEIN SOLEIL (PURPLE NOON). Wim Wenders's THE AMERICAN FRIEND. And now – adapting the same Patricia Highsmith novel that Wenders dramatised but keeping the book's title – Liliana Cavani's RIPLEY'S GAME.
And he is: very game in Malkovich's fetid, faintly epicene sociopath, nosing drolly around Northern Italy and Berlin in search of art treasures to steal and people to kill. He isn't my idea of Ripley, too old and too bald. But he is very tickling, not least when murmuring "It never used to be this crowded in first class" as corpses pile up in a train washroom, or saying "These Balkans tend to take strangling so seriously" on hearing that a hitman is after him for some south-east Europe murders.
The Lion King
And the winners are:
Golden Lion for Best Film to Peter Mullan's THE MAGDALENE SISTERS. (Oh dear, well Gong Li's jury certainly wasn't with me on this gong, though Mullan may be a good bet for future filmic goodies and guerdons). Grand Jury Prize to Andre Konchalovsky's HOUSE OF FOOLS. (Can the jury offer an insanity plea? As Russian dramas about life-as-a-lunatic-asylum go this is among the loudest and loopiest, with special singing appearances by famous Slavic songbird Bryan Adams.)
Best Actress to Julianne Moore for FAR FROM HEAVEN. (Excellent choice. Well done, Clarice. How about some Chianti?). Best Actor to Stefano Accorsi for the Italian film A JOURNEY CALLED LOVE. (Nice journey, nice performance. But what about Jean Rochefort in L'HOMME DU TRAIN?) Outstanding Individual Contribution to cinematographer Ed Lachman for his spiffing work on FAR FROM HEAVEN. (He also lensed and co-directed KEN PARK). San Marco prize for Best Film in the noncompetitive 'Upstream' programme – and now let's bring on the dancing girls – SPRINGTIME IN A SMALL TOWN. Tian Zhuangzhuang, great imagemaster, the world is yours again. Or ought to be. If not I'm coming over to China to sort things out.
Take Me to Your Lido  
So the festival wound down. Except that it didn't. For of course a festival  always winds up as it approaches the close: winds up to those clamorous end-of-event questions that always get asked such as "What about next year? Who's gonna be in charge? Will Venice still be Venice? Are there political infighting and bureaucratic imbroglio still for tea?"
Three things we can be sure of in this life. The Earth is round, as an Italian once proved. It goes round the sun, as another Italian proved. And art and movies are here forever, as any number of Italians have proved, from the Michelangelo who did a famous paint job on the Vatican to that later Michelangelo who made Venice grateful in 2002 for his films, his past, his presence, and his longevity.
To you, great lion, I tip my glass of Bellini, saying thank you for all that you have given us. To you, O altro leone, Moritz de Hadeln, I tip my glass a second time, for all that you will give us, Film Festival machinations willing, in years to come.
Arrivaderci, Venezia. Bring me my gondola.
COURTESY T.P. MOVIE NEWS
WITH THANKS TO THE AMERICAN FILM INSTITUTE FOR THEIR CONTINUING INTEREST IN WORLD FILM.
©HARLAN KENNEDY. All rights reserved.