AMERICAN CINEMA PAPERS
<![if !vml]>

<![endif]>PRINT ARCHIVE
2011
<![if !vml]>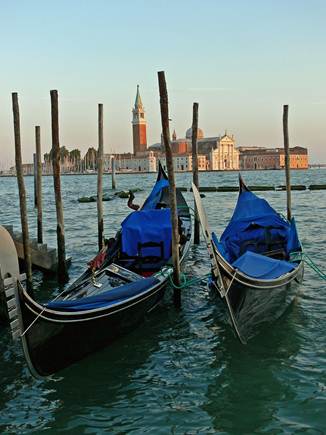 <![endif]>
<![if !vml]>

<![endif]> Click Here for:
<![if !vml]>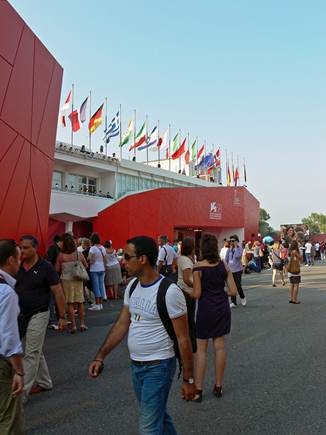 <![endif]>
<![if !vml]>

<![endif]>Click Here for:
<![if !vml]>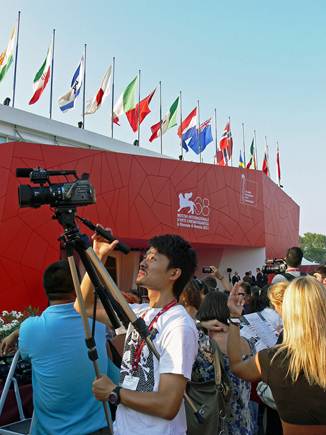 <![endif]>
<![if !vml]>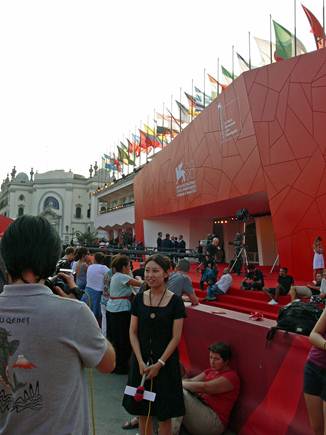 <![endif]>
<![if !vml]>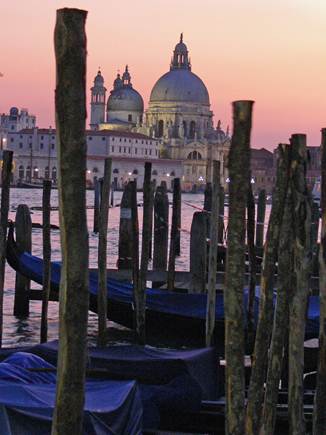 <![endif]>
<![if !vml]>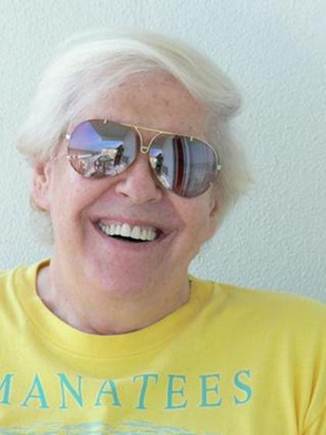 <![endif]>
VENICE – 2011
TEXTUAL PASSIONS, SOURCEY CINEMA AND BASING INSTINCTS
by Harlan Kennedy
Who said it first at the 2011 Venice Film Festival? I think we all did: "Gosh, there are a lot of films based on plays and books." From WUTHERING HEIGHTS to CARNAGE to the Golden Lion-winning FAUST; from THE IDES OF MARCH to ALMAYER'S FOLLY to TINKER, TAILOR, SOLDIER, SPY. Scanning the Mostra movie lineup our shout was instant, simultaneous, unanimous. "Gosh, there are a lot of films based on plays and books."
Literary pedigree is a la mode again in moviedom. Libraries are clearly being ransacked on an Alexandrian scale.
You have to go back to studio mogul Irving Thalberg and the between-wars MGM he managed with LB Mayer to remember so many novels and plays clattering into screen incarnation. Back then it was culturally kosher. Every classic by every genius, whether Will Shakespeare, Leo Tolstoy, Jane Austen or Uncle Tom Hardy, was grist to the film mill. Great novelists were themselves hauled into Hollywood to push the grinding wheel (like slaves in SAMSON AND DELILAH). One such novelist, F.  Scott Fitzgerald, resented it so little – this co-opting and indenturing of literature and its craftsfolk – that he turned Thalberg into his own fictive hero in his last novel, the titular Hollywood titan of THE LAST TYCOON.
Ensuing decades, however, have largely said "No."  The Italian neo-realists said "Basta!" to literature-sourced cinema. The French New Wave said "Jamais notre chemin. Saisez une vie." ("No way. Get a life"). To the umbilical dependency on mother-texts the answering rule and motto, in mid-century filmmaking, was: "Go into the street, young man/woman. Find your scenario there." The word "world", after all, contains the word "word." Therefore all that matters is contained in life itself.
Then came postmodernism, a nostalgia-powered movement. Now comes post-postmodernism, in which we not only reflect on our common cultural heritage, we reflect on reflecting on it. We look at literature again, through a glass darkly, even through two glasses. (Make mine a double). We look at it as something that has been sequestered too much and something now endangered, several times over, by the era of vanishing bookshops, cyber-age illiteracy and the extinction of spelling and grammar in a blaze of tweets and textings. Today Shakespeare, essaying HAMLET, would have to write "2B or not 2B that is the q" – then decide whether 'twas nobler to click "Send" or try to condense the thing even more.
One of the few practises holding out against the death of written or recited language has been rap. Rap – hate or love it – adores words. You cannot help thinking of rap's manic logophilia while watching Polanski's stage-sourced CARNAGE, acted in English (Yasmina Reza's original play was French) by a dazzling cast. The tale of two quarrelling couples, gifted with the gab, is witty, precipitate and mordantly garrulous; it went down a treat in Venice. Ten or twenty years ago, even with a cast this good (Jodie Foster, Kate Winslet, Christoph Waltz, John C Reilly), it would have been denounced as filmed theatre.
No one stops talking in Aleksandr Sokurov's FAUST either. At Venice some critics, whom it would be inimical to name (Justin Chang of the Hollywood Reporter and Roderick Conway Morris of the Herald Tribune), tangled themselves in knots arguing that this Russian-directed, German-speaking wonderwork was not 'pure cinema.' Because pure cinema, they contended, is all images and this film is all words.
Piffle.
Words don't damage or destroy images. We've had the talkies for 80 years. We have known a dozen outstanding directors – Ernst Lubitsch, Billy Wilder, Alfred Hitchcock, Jean-Luc Godard, Eric Rohmer, Robert Altman (the other six available on request) – who were hardly word-shy. We have established that a good filmmaker can handle both sound and vision, language and picture.
I couldn't help thinking of rap, to return to that, as I watched and listened to FAUST. The dialogue, characteristically of filmmaker Sokurov, goes in one ear, out the other and seldom stops doing either. It is a rapt, scat, poetic, pauselesss burbling. One can fully attend or not, as one chooses. (Same for the weirdly recessed and subterranean music). The images in the film are dominant; the images are stunning. But at the same time, since humans can multi-task, to goggle with the eyes at a German Romantic forest landscape or to swoon at the pearly-skinned beauty of Isolda Dykstraum's Margarete – whose face would surely enrapture Goethe himself ("Oy vey, is that Ewigweibliche!") – does not preclude heeding, in the very same moments, the movie's auditory riches.
The 'rap' – alternative meaning – on George Clooney's THE IDES OF MARCH was that it was another filmed play. But this too rejoices in a kind of rap. You wind up an actor like Philip Seymour Hoffman or Paul Giamatti and set him going. A good speech, skilfully delivered, is a thing of wonder, full of zingy music, siren rhythms and hiphop counterpoint. Additional boon: the moving camera turns such a speech into an artefact different from that on the stage. As in CARNAGE, so in THE IDES OF MARCH. We're no longer theatregoers watching the distant thunder of thespians. We're neighbours and intimates pressing up against their faces. The blink of an eye, the twitch of a cheek, the hint of a blush or a sudden blanching. And we can also watch, with the same point-blank intentness, the mute telltale responses of the onscreen listener.
So where does 'pure cinema' begin and where does it end? It can coexist with words; it can also exist where words have been, by a director's choice, winnowed out. WUTHERING HEIGHTS, based on the well-known book by E. Bronte, is a 'literary' project for which British cameraman Robbie Ryan won the Venice Film Festival's Best Cinematographer prize. Why did he win? Because this WUTHERING HEIGHTS isn't 'literary' any more. It's a painting gone kinetic. Bronte's words (leaving a few for narrative guidance) are churned into an elemental visual gouache – rain, wind, mud, moors, storm, lightning, more mud, more moors – which in turn expresses all or most of the themes, emotions and character crises in the novelist's story.
Cinema has moved on from the time, its heyday the 1970s, when a "radical" filmic response to a literary text was a pedagogic face-off between director and author. A tableaux vivant style was often used so that the nearly static object – the book or play – could be assaulted, like a coconut shy, by the filmmaker's Brechtian or leftian apercus. You know the kind of thing. Jean-Marie Straub doing Corneille. Fassbinder doing EFFI BRIEST. This year at Venice, Chantal Akerman's LA FOLIE ALMAYER, a tropistic hangover, did the same. Her film is a sort of professorial lecture on Conrad, arid, etiolated, precious, devaluing the very jungle images to the status of lantern slides.
There are other directors who don't get the message; who think a few tweaks of once modernist text-interrogation are the way to go or who, worse, like David Cronenberg in  A DANGEROUS METHOD, adapting Christopher Hampton's Jung/Freud play THE TALKING CURE, believe shallow fidelity can be defeated by the even shallower option of "opening out." Better (these directors think) to have a man deliver a speech while walking to a carriage, climbing a hill, getting in a boat, chasing a bus or falling down a cliff, than to have him deliver it sitting on a chair or at a desk, as he would on stage and almost certainly in life.
Opening out? Schmopening out. Adapting a book or play for the cinema is – let's say it loudly – about opening it in.  Don't tell your film to push the play around the local park. Don't tell your film to pelt the play with (your) purist-revisionist perceptions. If you admire the play enough to film it, let its spirit push you around. In the same way that a good actor has the controlling intelligence not to exercise absolute control, but lets his dialogue inhabit and shape him (so that at the point of performance we're not aware of "delivery" or "technique"), a good director adapting a literary text succumbs to its magic and lets it work him.
That's why CARNAGE and THE IDES OF MARCH are such cracking films. That's why WUTHERING HEIGHTS is an honourably passionate homage to Emily Bronte. And that's why Sokurov's FAUST, in which a Russian director allows himself to be Mephistopheleanly possessed and plurally piloted by the protean spirit of a German verse play, won the Golden Lion at the 68th Venice Film Festival.
COURTESY T.P. MOVIE NEWS.
WITH THANKS TO THE AMERICAN FILM INSTITUTE FOR THEIR CONTINUING INTEREST IN WORLD CINEMA.
©HARLAN KENNEDY. All rights reserved