AMERICAN CINEMA PAPERS
<![if !vml]>

<![endif]>PRINT ARCHIVE
2005




<![if !vml]>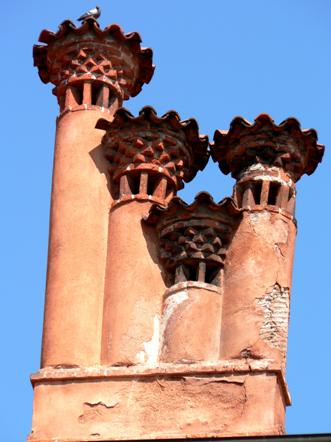 <![endif]>









































































<![if !vml]>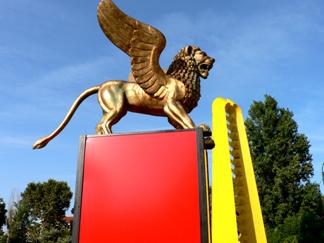 <![endif]>



























































































































<![if !vml]>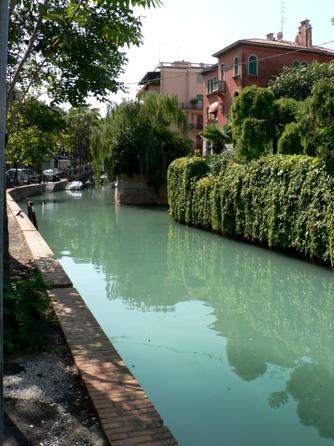 <![endif]>





































































































<![if !vml]>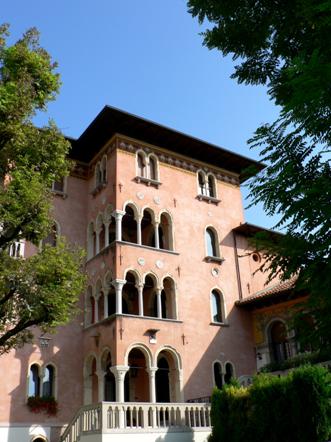 <![endif]>














































































<![if !vml]>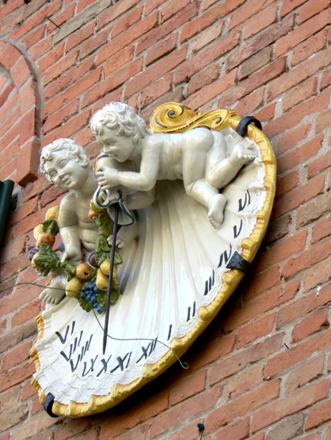 <![endif]>















































<![if !supportLineBreakNewLine]>
<![endif]>
<![if !vml]>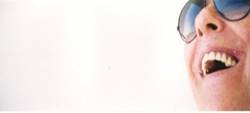 <![endif]>
<![if !supportLineBreakNewLine]>
<![endif]>
VENICE 2005 –
THE 62nd MOSTRA DEL CINEMA
RIDE 'EM COWBOY!
by Harlan Kennedy
It was just like old times at the Doge's Palace in St. Mark's square. Casanova was there, chatting animatedly to the Chief Vatican Inquisitor. The Doge himself passed between guests, clinking goblets and discussing Venetian relations with Rome and Florence. The painter Tiepolo obliged those requesting a doodle on their white damask napkins, which they could then take away as a million-ducat party souvenir. Galileo turned up but was told he was from the wrong century. And after the sumptuous banquet – which had to be held inside because of a squall of rain – the skies cleared for a magnificent firework display.  
Yes, it was the party for CASANOVA. It starred Heath Ledger as the legendary lover, Jeremy Irons as the Inquisitor, Lasse Hallstrom as the filmmaker, Marco Muller as the director of the Mostra del Cinema, and festivalgoers passim as the guest list.    
What better way to inaugurate the 62nd Venice Film Festival? The Palazzo Ducale bash exploded across the lagoon, which was lovely for any event-gazers left on the Lido di Venezia itself – the festival's home base – when the supply of gondolas ran out. The celebrities thus pressing their noses against the windows of sequestration included George Clooney, Russell Crowe, Renee Zellweger, Matt Damon, Juliette Binoche and Susan Sarandon. They were all at the Mostra this year, which must count among the starriest ever.
To protect them and us, security was at its highest ever. "I didn't expect the Italian Inquisition!" joked some of us as our bags were searched, badges scrutinised and protests answered with instant detainment in the Sala Parla, formerly the gambling casino. Here we were told: "Nobody expects the Italian Inquisition! Our weapons are two. Fear, terror and the threatened confiscation of accreditation. Three weapons!…."   
Yes, it was just like old times. Meanwhile a more localised sense of déjà vu was established by actor Heath Ledger, who appeared in three main-event movies in three days, a festival record. His Casanova filled the sandwich between Ang Lee's love western BROKEBACK MOUNTAIN and Terry Gilliam's broken-backed but still barnstorming fairytale THE BROTHERS GRIMM.
Lee's film was the towering wonder of the opening days. It may be the first Hollywood cowboy film with the subtext, "Is that a gun in your jeans or are you just looking for all-male companionship while tending sheep in wild Wyoming?" Author Annie Proulx would surely approulxve. Lee plus co-scenarists Larry McMurtry and Diana Ossana tease her Pulitzer Prize-winning short story into a subtle epic about the love that dare not speak its name, except in memorably laconic exchanges between lone-on-the-range heroes Ledger and Jake Gyllenhaal. "Y'know ah ain't queer"; "Me neither." This, between bouts of heavy kissing and hot bareback riding on those cold Brokeback nights.
In the past, director Ang Lee has hopscotched between genres with daring agility, missing his footing just twice, with the disappointing HULK and his earlier western RIDE WITH THE DEVIL. Is this new oater his atonement for the first? He certainly goes the distance, in two different directions. One moment he fills the screen with spectacle: sheep flowing like vast rivers of wool, mountain-flanks that seem to breathe near-imperceptibly like giant buffaloes. The next, he places a jeweller's glass over emotional nuance. Ledger and Gyllenhaal try to fit the precious sparkle of their passion into the duller multifacetedness of life lived by the rules of machismo and (for both eventually) marriage. The very fitfulness of this passion story is both its passion and its story. 
As twenty years roll by, the two men have nothing but infrequent 'fishing trips' for comfort and consummation: trips that for one wife at least (Michelle Williams) become increasingly transparent. The smaller their times together, the larger becomes their yearning, the more talismanic every symbol or token of their love. By the close a borrowed shirt has become eucharistic (and heartbreaking) just as earlier a bubbling coffee pot of a certain shape and uprightness – and don't tell me Ang Lee put it in that campfire scene unconsciously – tells us what is percolating in the boys' dormant libidos. Most touching of all in this tale of a tragic defiance driven by the heart, not the mind, is that neither man is knowingly or unknowingly a moral rebel. Their minds are not large enough to interrogate the rules of the society they were born in. They just stumbled into a force of nature that only the brute force of civilisation insists is unnatural: one whose backwoods bigotry is still preserved and beatified in Bush's neo-Con America. To no one's surprise BROKEBACK MOUNTAIN won the Venice Golden Lion, and my personal award of 100 stars.  
Elsewhere at Venice, westerns were outnumbered by easterns. Not since Marco Polo left the lagoon city to discover China has Venice staged a bigger coup in terms of east-meets-west. This time the Orient came to the Adriatic, convoying down the Silk Road in a caravanserai of quality. We got a retrospective devoted to 'Secrets of Asian Cinema' (from Mizoguchi to Suzuki, not forgetting, and with a name like that how could you, Fukasuku Kinji). We got a film sorpresa from Takeshi Kitano, though TAKESHIS is not the pleasantest surprise we have had from this sometimes barmy Bonzai, who conquered Venice with HANA-BI. His new film is a zany confection about the 'real' Kitano and an antic, slapstick double. 
We got a visit from Hayao Miyazaki. Just about the most mythical easterner since Kubla Khan, with his caverns of movie fantasy measureless to man, Miyazaki-san is scarcely seen more often than Kubla K in this hemisphere. The man who made PRINCESS MONONOKE, SPIRITED AWAY and (remember where you read about it first) HOWL'S MOVING CASTLE, a smash at last year's Venice, took a Career Achievement Golden Lion. He was cheered to the ceiling in the vast Sala Grande, which has seen similar gongs handed out recently to Eric Rohmer and Michelangelo Antonioni.
And how about a prize for Korea Achievement?  Park Chan-wook's SYMPATHY FOR LADY VENGEANCE completes the revenge trilogy begun with SYMPATHY FOR MR VENGEANCE and continued with last year's Cannes Grand Jury Prize winner OLDBOY. That film's star, the redoubtable Choi Min-sik, who also roistered through Im Kwon-taek's great painter biopic CHIHWASEON, returns as a brutal child-killer hunted by the girl he helped to put in jail (Lee Young-ae).
Park turns the screen into an action painting with 'action' the operative word. A pell-mell plot pixillated with indescribable violence (so I won't try) splashes over the screen in a glory of kinetic wipes, split screens, surrealised backdrops and scenes that are often frighteningly bizarro. Can you imagine a studio snowscape traversed by a heroine dragging a sled that encages a wild dog with a man's head. You needn't imagine it: it happens. The filmmaker known to some as Park Can-spook reaches into his audience and grabs it by the vitals. The movie's last act, with its vengeance a la carte reading like some menu from Hell and its chefs – who are the slain children's assembled parents – all clothing themselves in rainproof gear for the slaughter entrée (eat your heart out, AMERICAN PSYCHO), is at once hideously funny and utterly smile-wiping. You must reach back to Ford and Tourneur to find a precedent for this revenge richness. I mean, of course, the Ford of  'TIS PITY SHE'S A WHORE, not THE SEARCHERS, and the Tourneur of THE REVENGERS TRAGEDY, not THE COMEDY OF TERRORS.
What a Venice Film Festival for actresses! Bet-your-shirt gamblers were spoiled for choice. Best Female Performance punters could choose among Lee Young-ae, Isabelle Huppert in Patrice Chereau's GABRIELLE, Charlotte Rampling in Laurent Cantet's VERS LE SUD, Juliette Binoche in Abel Ferrara's MARY, Gwyneth Paltrow in John Madden's PROOF and Susan Sarandon in John Turturro's ROMANCE AND CIGARETTES.
Huppert lends a steely anguish to the wife humbled by her return to a moribund marriage after a walkout. Chereau's adaptation of Conrad's THE RETURN has a sizzling formalism, two brilliant performances (the other by Pascal Greggory) and lashings of discordant music reminding us that Schoenberg was alive, well and atonal as early as 1912.
Rampling deftly blends bitchiness and yearning as a toyboy collector in Cantet's Haiti tale of 1980s sex tourism. Binoche measures up to stiff competition as Mary Magdalene (Barbara Hershey for Scorsese, Monica Bellucci for Mel Gibson) in Ferrara's ancient-and-modern spin on the gospels. Paltrow repeats her ace stage performance as a maths whiz in David Auburn's screen-adapted play. And Sarandon, after guesting through Cameron Crowe's out-of-competition ELIZABETHTOWN as a tap-dancing Kentucky widower, kept her dance clogs on for Turturro's musical about the highs, lows and medium-altitude heartbreaks of Long Island life under the JFK flightpath. (Someone's got to live there. Might as well sing and dance while you do so).                   
But for those who predict prizes, there is many a slip 'twixt cup and lip. The cup in this case, the Coppa Volpi for Best Actress, went to outsider Giovanna Mezzogiorno. In Christina Comencini's medium-powerful LA BESTIA NEL CUORE she plays an unhappy woman trying to connect the fragments of her life. The prize gave the host nation a victory to celebrate in a festival where nationhood seemed an increasingly elusive, indeed downright fugitive concept.
Air traffic control has a busy time in world cinema today. Filmmakers jet around the globe doing transcultural projects. Just because you're born in country A, B or C doesn't mean you can't make movies in country X, Y or Z. Take the cases of helmers F. Meirelles and W. Herzog, who both brought strong-impact films to Venice.
***THE CONSTANT GARDENER. It takes an inspired madness to think of it. A John Le Carre novel about a British diplomat's idealistic misadventures in Africa. Who better to chose as director than a Brazilian wonderkid? Fernando Meirelles slashed indelible scars across modern cinema in CITY OF GOD, mixing pop promo imagery with X-treme social indignation. He still treats the camera and editing-machine as assault weapons. Single scenes are machete'd into multiple cuts. The camera skews and skitters like a refreshment tray on a high-turbulence air flight. And a Meirelles montage sequence will leave you with kaleidoscopitis for days; the disease that atomises your sight into whirring mosaic fragments. Somehow, through the hail of Style, Ralph Fiennes assembles a credible portrait of an aid diplomat in Africa running smack into the pandemic horror of Aids, and the worse scandal of drug companies testing their wares on the poor, the black, the hospitalised, the doomed. Do we buy this conspiracy stuff? We pretty much do for two hours, though if I had an editing machete I would lop off its loonier excesses, not to mention Pete Postlethwaite's naffly-accented turn in the last scenes as an Afrikaans doctor looking for his lost scruples.     
*****THE WILD BLUE YONDER. Werner Herzog goes to America, then into space. What a flier this ex-New German Cinema prodigy still is! He can loop the loopy. He can skywrite entire poems to the madnesses mankind commits in the name of science, progress or civilisation. (Choose your false god). Brad Dourif is the extraterrestrial explaining to camera why he and co-aliens bungled their long-ago colonisation of Earth. Their capital city failed because no one came to shop. The derelict mall behind him proves the point: a crumbling folly in Consumer Neoclassical. God knows, Dourif muses, this should have deterred Houston from sending out an exchange probe to discover his planet and explore its shopping potential. Yet meanwhile we hear real Nasa scientists discourse on gravitational space tunnels. We watch them chalk real equations on a blackboard. And in the blue helium sea of Planet Dourif, when we get there, we ponder the soliloquising jellyfish and talking manta rays who might be its sentient citizenry. Herzog fills whatever soundtrack is left with a Sardinian choir doing polytonal chorales and Dourif overvoicing more droll I-told-you-so shtick. Whenever you think the film's jokes have gone far enough the director goes further, adding a better joke or silencing our laughter with one of those epiphanies only he knows how to provide. A climactic helicopter shot of an Andean plateau, with silk threads of waterfalls and misty coronas of mile-high vapour, is a dazzler worthy of AGUIRRE. It dumbfounds, it delights and it delivers the film's perfect narrative payoff. You don't want to know what that is. Let's just say, it's PLANET OF THE APES times 2001 with a dash of purest Herzog.
For eccentricity, mind you, Herzog was up against keen competition. We would be a poorer world without Jaume Balaguero's girl-meets-ghoul story FRAGILE, like THE OTHERS a Spanish-directed screamer set on an unoffending British island (Isle of Wight) and starring a spook-me-crazy overseas actress (Calista Flockhart); or without Philippe Garrel's LES AMANTS REGULIERS, picking up a Best Director Silver Lion, no less, for its determination to last three hours and to equal Jean Eustache in giving a minimal French love story a hectoring, headlong pertinacity; or without Joao Botelho's O FATALISTA, which shows that Manoel de Oliveira (also in Venice, aged 96, escorting his latest jewelled cryptogram ESPELHO MAGICO) is not the only Portuguese picturemaker able to turn human stories into static tableaux of talkiness, here inspired by Diderot's JACQUES LE FATALISTE.
Hollywood had a lot of films to compete with and brought a lot of films with which to compete. You could choose Ron Howard's CINDERELLA MAN, starring Russell Crowe as the man who goes twelve rounds with Renee Zellweger (emoting in the beetroot-complexioned corner)  and lives to tell the tale; or Scott Derrickson's THE EXORCISM OF EMILY ROSE, in which a girl dies, Laura Linney investigates, and Tom Wilkinson goes on trial suspected of being possessed by Robert Shaw's American accent from JAWS; or indeed – warned about above – the overdirected, overacted and now over-in-Europe THE BROTHERS GRIMM.
This last will cause natives of that continent to run screaming into the Black Forest, determined to root out evidence that the fairytale-writing fratelli might ever, even indirectly, have been ancestors to Matt Damon and Heath Ledger, let alone lexical forebears to Terry Gilliam, whose name is of course an anagram of the words 'Grimm Travesty.' (Well, almost).
Standing lean, tall and clear of most US competition was George Clooney's GOOD NIGHT, AND GOOD LUCK. Though I demur that this was as good as people said – or as good as a double whammy of Best Screenplay and Best Actor awards suggest – it proves that Clooney's CONFESSIONS OF A DANGEROUS MIND was not a flash in the brainpan. The man formerly known as Gorgeous George, and still passing in that identity through Lido di Venezia premieres strafed by flashbulbs and scored for the screams of besotted fans (Giorgio!", "Ti amo!"), can clearly assemble sounds and pictures into the likeness of a movie.
This one is about 1950s CBS radio presenter Ed Murrow and his on-air fight against Senator McCarthy's anticommunist purges. Taking a whack at HUAC (House UnAmerican Activities Committee) was a brave thing to do back then. Murrow took repeated whacks, helping to bring about the famous moment when Judge Welch humbled and felled McCarthy with the words, "Have you no sense of decency? Have you, sir, at last, no sense of decency…." David Strathairn plays Murrow with a dark astringent skill, though for me a spontaneous and credible human being never quite leaped forth from a sound impersonation. Clooney, Robert Downey and Frank Langella deliver crack cameos. McCarthy himself plays McCarthy, in electrifying news and archive footage. The film is in black and white, with a nicely crafted script ("Every time you light a cigarette for me, I know you're lying") and a slightly too accurate replication – at times – of the dour intimism and boxy acoustic of early television.
For sheer entertainment, there was plenty to cheer at Venice. Tsui Hark's SEVEN SWORDS gave the festival a swashbuckling start. Pupi Avati's LA SECONDA NOTTE DI NOZZE (THE SECOND WEDDING NIGHT) was a crowdpleasing closer, a picture-postcard love story set in loveliest Puglia.
And in between, for spanking oddity and dark hilarity, you could hardly beat TIM BURTON'S CORPSE BRIDE. This continues the director's bizarre habit of casting his partner, Helena Bonham Carter, in roles suggesting something the cat brought in, after pawing it over first in the rain. (Consider her witch in BIG FISH and her downtrodden housewife in CHARLIE AND THE CHOCOLATE FACTORY.) Now – though in voice only, the physical presence being animated – Bonham Carter is the nuptial cadaver of the title in Burton's delectable danse macabre, scripted from an old folk legend (if you've got any old folk, get them to give you their legends), cast with stick figurines and stormingly scored by the indispensable Danny BATMAN Elfman. Very hummable, very humorous.
Did someone say 'storms'? They lashed the Lido in final days, driving sunbathers off beaches, impaling the festival buffet tent with lightning forks, cracking the sky with rending roars, and having a watery impact even on that refuge for the enlightened on the Gran Viale, so often praised on this site, the Mostra Del Cina.
This is the gelateria where ice creams are served to the discerning and where 'Cina' proves herself, year in, year out, and this year as much as ever, the hostess with the mostest on the coastest. Rain cannot deter, nor the sun by day nor the moon by night, her simpatico presence, nor the civilising synergy of esurience and epigram whereby the sampling of perfect Gianduiottos goes hand in hand, or spoon in glass, with good conversation and insights into Italian thoughts, mores and manners.
So the 2005 Venice Film Festival came to its final rallentando. It was as good as the last one. It was better than a few we have known. It was a perfect advertisement for the next one. I am already looking up times, fares and weather conditions for 2006 in "gondolas.com." To the Biennale and those who run her, grazie and buona continuazione.
COURTESY T.P. MOVIE NEWS.
WITH THANKS TO THE AMERICAN FILM INSTITUTE FOR THEIR CONTINUING INTEREST IN WORLD CINEMA.
©HARLAN KENNEDY. All rights reserved.