AMERICAN CINEMA PAPERS
<![if !vml]>

<![endif]>PRINT ARCHIVE
2014
<![if !vml]>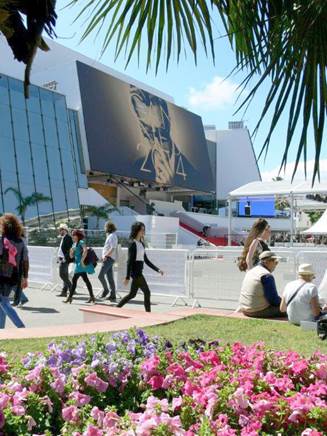 <![endif]>
<![if !vml]>

<![endif]> Click Here for:
<![if !vml]>

<![endif]> Click Here for:
CANNES 2014  – LIVES OF THE KITSCH AND FAMOUS
<![if !vml]>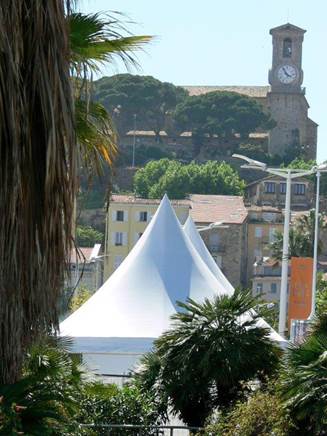 <![endif]>
<![if !vml]>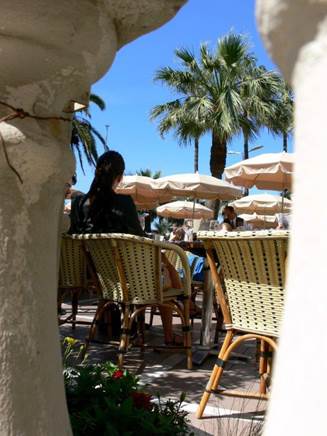 <![endif]>
<![if !vml]>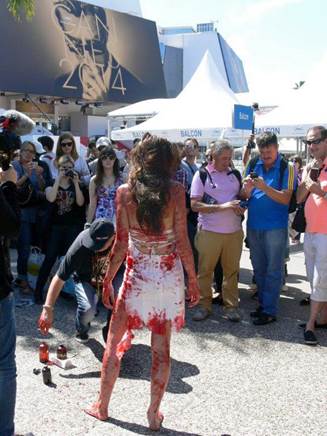 <![endif]>
<![if !vml]>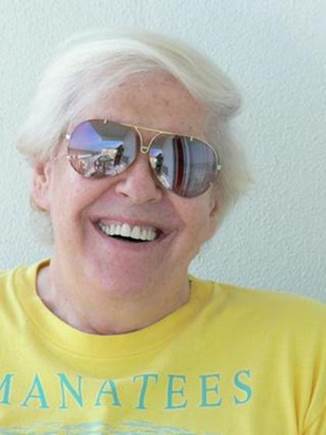 <![endif]>
CANNES – 2014
WOMEN CRACK THE GLASS CEILING
PALAIS OF THE DOLLS
by Harlan Kennedy
They emerged from the Mediterranean like an army of Venuses. They took charge of the acting in both Competition and sideshows. They were the women performers who dominated the 2014 Cannes Film Festival, and who made it different from – well, from 2013, and count a long way backwards, and probably from 2015 and count a long way forwards.
Where did they come from? What did they think they were doing? Fact: More than half the competition flick casts were headed by a female protagonist. Fact: It was a coincidence but a happy one that a woman headed the jury, Jane Campion, history's only Golden Palm-winning director (THE PIANO, 1999). Fact: When you've got Nicole Kidman, Julianne Moore, Hilary Swank, Annette Bening, Kristen TWILIGHT Stewart, Marion Cotillard, Juliette Binoche, Gong Li and Berenice Bejo wearing holes in the red carpet in a single year – plus rumoured sightings of Meryl Streep, who cameo'd in Tommy Lee Jones's oestrogen western THE HOMESMAN – you probably don't need men at all.
One Italian film, unprecedentedly stuffed with women, not to add written, directed, shot and designed by them, came close to taking the top prize. Alice Rohrwacher's THE MARVELS (LE MERAVIGLIE) was reportedly Campion's favourite. But an angel at the jury table must have said, "Let's give it the runner-up Grand Jury Prize." The Palme d'Or itself had to go – surely always had to – to Nuri Bilge Ceylan's magisterial WINTER SLEEPS. Yet even here: although a man occupies the main role, a Cappadocian hotel keeper, landowner and ex-actor, he may be, to use a term probably outlawed in 2014 P.C., the most 'hag-ridden' hero in movie history. Continuously reproached by his sister, passively aggressed by his beautiful charity-working wife and finally – in the best comic moment of the festival – humbled by a dotty peasant grandmother in the cave home of one of his virtual-serf tenant families.
Ouch. Bad year for men?......
Many of the male mighty were fallen or falling. Hollywood screen idol Ryan Gosling brought his writing-directing debut LOST RIVER to Cannes, where it got canned. Filmmaker Michel Hazanavicius, this time last year the Oscar-winning master of the universe with THE ARTIST, had his first 'serious' film THE SEARCH booed at its Palais premiere. And at an invitation-only gala in a back-of-town theatre, a real former master of the universe, Dominique Strauss-Khan (CEO to the IMF), was pilloryingly played by Gerard Depardieu in Abel Ferrara's WELCOME TO NEW YORK. Depardieu presents him, fictionalised, as an overweight sex fiend participating in gross-out orgies. The film concludes with corrective scenes of him being tongue-whipped at home by his wife, played by the still beautiful Jacqueline Bisset.
Add her to the list of legendary dames treading the Cannes catwalks in the Year of the Diva.  
What does it all mean? It probably means men have spent most of the millennium to date messing up our world – wars, bad government, financial meltdowns, scandals – and we now want to expose women to some time under the hot lights. And to the opportunity to show they can do better. (Hillary?....)
They probably can. Looking north from the Cote d'Azur we gaze over a country ruled, like several European nations, by an increasingly unpopular male President, one Francois Hollande, while a little further north or north-east lies a country ruled by a politician of apparently undiminishable longevity and popularity, one Angela Merkel.
Another thing about women (spoke the secret susurrations of the Cannes movies) is that they get along better together. Look here upon this movie and on this. Look first at FOXCATCHER, the most testosterone-powered film in the competition. It's a truth-based story, set in the1980s, about three men who were ideally circumstanced to bond, co-operate and work towards a common goal: the billionaire John du Pont (Steve Carell) and his trainee Olympic wrestler protégés Mark and Dave Schultz (Channing Tatum, Mark Ruffalo). How does the story develop and end? With a prolonged and venomous personal feud, followed by a fatal shooting.
Now look at its Hollywood companion piece in the competition. In THE HOMESMAN by the noted feminist (!) Tommy Lee Jones, the bandit rogue male character (Jones) is both outnumbered and morally outshone by the opposite-sex 'quadrifector': the do-gooding spinster (Hilary Swank) who enlists him as driver-bodyguard in a wagon trek undertaken to escort back to civilisation three mentally disturbed frontier wives, and the three wives themselves. The latter have been driven by extremity to ill health, but never to ill deeds . The four women all bond. Jones, though chastened and perhaps made a 'better man,' remains the loner.
In Japan's STILL THE WATER (FUTATSUME NO MADO), in Canada's CAPTIVES, in France's THE SEARCH the story is the same. Women are natural friends and allies: they come together to clear up the calamities left by men. In the Chechen battle smoke of THE SEARCH Berenice Bejo, NGO worker, and Annette Bening, Red Cross chief, are the only grownups trying to bring peace and healing rather than conflict and cataclysm. Even in the much-mocked opening film of the Cannes competition, GRACE OF MONACO, an idiots' version of the same ideation is played out. The bringers of strife and schism: Prince Rainier (Tim Roth) and his geopolitical sparring partner General De Gaulle. The redeeming and repairing female: the Hitchcock blonde bombshell turned principality peacemaker, HRH Grace.
Outside the main program, or on its fringes (the Directors Fortnight, the Un Certain Regard sideshow), female-favouring casts and stories were enhanced with female creative teams. A woman director, Pascale Ferran, made the weird but popular BIRD PEOPLE, a fantasy fable of female emancipation about an airport hotel femme de chambre metamorphosed into an all-soaring, all-seeing, all-spying sparrow. (If this were a male character he'd be accused of dereliction of career, false identity and criminal Peeping Tomism).  A woman screenwriter wrote and starred in the Israeli film NEXT TO HER, a touching tale of love and bonding – despite a male interloper who tries to bring romance (men always cause trouble, some say)! – between a girl and her cerebral-palsied sister.
But no, let's not pretend all women are saints or super-sisters. Women, or women actresses, can also make whoopee being neurotic, psychotic, vain, deranged or homicidal.
It's an equal world, isn't it? Why should men have all the badass fun?
So let's give three cheers, or the first of three, to the competition jury's gutsy wit in bestowing Best Actress gong on Julianne Moore, who eats the scenery as a vainglorious, tormented, egotistical actress in David Cronenberg's MAPS TO THE STARS.
Let's give the second cheer to Juliette Binoche, who acts her stockings off for Olivier Assayas in SILS MARIA, playing another self-centred actress, but with a uniquely Binoche-ian blend of "badder than life" and beatific humanity. If someone ever had to be cast as Dante's Beatrice – luminous goodness without insipidity and with just a nuancing of opposite possibilities – it would surely be this French star now reaching her prime. 
And let's give the final cheer to Jane Campion herself. 15 years ago she showed it could be done. A woman could win the top bauble in the movie prize world. Now she's making sure (without loading the dice or tipping the table) that women, the right women, get their winnings, the right winnings, in a Cannes year where at times you couldn't see the XX chromosomes for the XYs.
COURTESY T.P. MOVIE NEWS.
WITH THANKS TO THE AMERICAN FILM INSTITUTE FOR THEIR CONTINUING INTEREST IN WORLD CINEMA.
©HARLAN KENNEDY. All rights reserved