AMERICAN CINEMA PAPERS
<![if !vml]>

<![endif]>PRINT ARCHIVE
2013
<![if !vml]>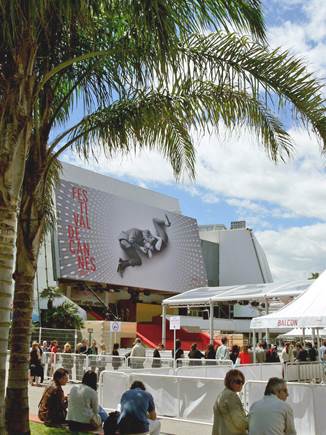 <![endif]>
<![if !vml]>

<![endif]>Click Here for:
<![if !vml]>

<![endif]> Click Here for:
CANNES 2013 – THE NUTTY PROFESSION
<![if !vml]>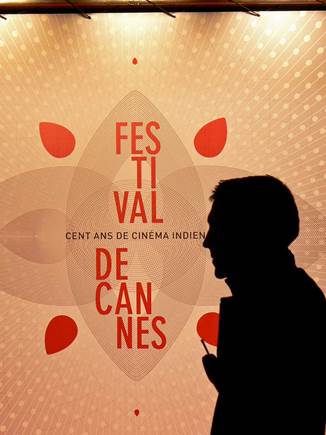 <![endif]>
<![if !vml]>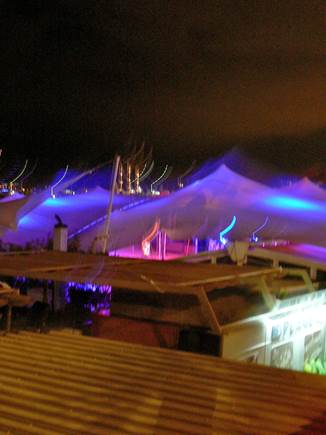 <![endif]>
<![if !vml]>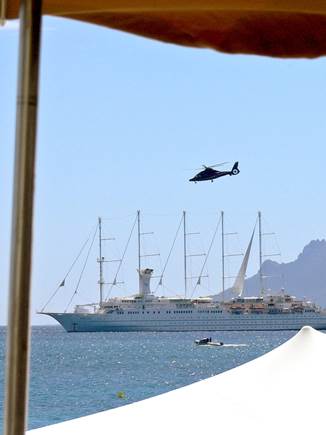 <![endif]>
<![if !vml]>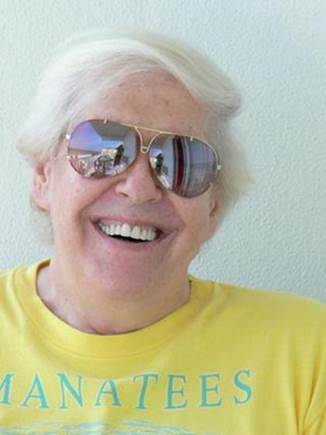 <![endif]>
CANNES 2013 –
TWO FILMS OF POLITICAL OUTCRY
PICTURES FROM HELL
by Harlan Kennedy
"Regime rage." A phrase that doesn't exist, but has surely reached the moment in history when it should; a phrase that would signify, and sanctify, the freedom to express outrage, impassioned indignation and the desire for justice and liberty in countries where, for artists, filmmakers and the people at large, that freedom has become a forgotten luxury.  
At Cannes two films, defying protocol and politeness of utterance, burst forth from the main fringe program, Un Certain Regard, like ALIEN monsters birthing themselves from a Caesarean'd history. Both movies won prizes. Rithy Panh's THE MISSING PICTURE, a diary of deprivation and horror under the Khmer Rouge, was named Best Picture in that section by its jury. Mohammad Rasoulof's MANUSCRIPTS DON'T BURN, a banned and formerly jailed director's clandestinely made drama about life in contemporary Iran, won the International Critics Prize for best film in Un Certain Regard.
Both are regime rage films, crying out against systems of rule that diminish humanity while furthering inhumanity: that 'inhuman' that comes in the name of the meta-human, of religion or ideology. In these arenas, absolutism reigns. In these arenas, sacerdotal dictat and taboo ("thou shalt" and "thou shalt not") weigh more than mortal lives and feelings. In these arenas, idols and ideals – from 'God' to 'the power of the proletariat' – are venerated more than the real but fragile values of the human mind and heart.
Of these two films, one is about the past, the other about the present. THE MISSING PICTURE is a journal of Cambodia's political plague years under Pol Pot, made by a man who – at the time a child – lived through them and witnessed his family live, or die, during them.
MANUSCRIPTS DON'T BURN comes from the furnace while the furnace still blazes. Filmmaker Rasoulof flouted a filmmaking interdict still in force: an Iranian forbidden by Iran's government to make movies, he made this movie in Iran, then brought it to Cannes. For his countrymen this heroic practice is not new. Two years ago Rasoulof and Jafar Panahi, who had been arrested and briefly jailed near-simultaneously for alleged dissident activities during the 2010 election campaign, disobeyed their masters and brought films to the Cote d'Azur festival. (Again they were shown in the Un Certain Regard section). Longer ago still, Abbas Kiarostami's THE TASTE OF CHERRY won the Golden Palm after being 'smuggled' to Cannes and entered in the main competition.
MANUSCRIPTS DON'T BURN is without melodrama and quietly, utterly devastating. Inspired by the systematic crackdown on writers and artists that lasted in Iran between 1988 and 1998 – and included a well-documented bid, incorporated in this film's story, to engineer the crash of a bus carrying a group of conference-bound writers – the film is for long stretches hardly more than conversations in rooms. Authors at bay against government; anxious friends offering firm or fleeting support; government agents visiting, overt or disguised; gentlemanly-spoken warnings turning to threat or blackmail. Even the state-sponsored murders themselves, in the film's final act, are almost gentlemanly. No cry to be heard, no mark to be left. A suffocation; a drowning; a poisoned suppository, administered to a knowing, helpless victim with the clinical neutrality of a rectal examination.
Rasoulof doesn't just avoid dialling up the drama. He makes the main hit man understandable, almost sympathetic. A family to be supported and protected; a son requiring money for a hospital operation. The reasonableness of evil – without that, where would evil's workaday workers be found? The film, like Rasoulof's last Cannes prize-winner, the 2011 illicitly shown THE DEPARTURE, is so confident of the truth and power of its portrait of a real state's real malignity that it lets the story's oft-prevailing silence – the complicity of government and agent, the complicity almost (it can seem) of agent and victim – do the talking.
Understatement is the greatest trick of all, if a director has the sleight of art combined with the honesty of heart. Rithy Panh in THE MISSING PICTURE, like Rasoulof, barely raises his voice above a speaking pitch. But there is lacerating power – Swift's saeva indignatio come to south-east Asia – in this almost childlike counting and recounting of atrocity in Pol Pot's great agrarian Utopia. That Utopia followed the depopulation of Phnomh Penh and was followed by, or continuously fed by, the blood of the brutally executed in the killing fields.
Panh recreates his history with clay models. He made them himself; it has been his hobby. He populates with their dark eyes, dark smocks and little hand-moulded bodies the matching handcrafted landscapes: their miniature huts, mudfields, water buffaloes, palm trees. How else, for a diarist of Dystopia, who lost members of his own family to disease, torture, starvation, fill in the 'missing picture' caused by the scarcity of film evidence? Pol Pot and his team made sure that evidence stayed scarce. Let there be nothing but uplifting footage of the proletarian paradise. Lines of marching peasants all but singing as they till the soil (though the peasants, even here, look thin and the soil looks a dustbowl). Panh also shows the rallies and international handshakes that made Pol Pot a star before his star imploded.
We keep returning, though, to the clay models: those figurines which might be absurd in other hands – a Terror turned into a Toytown – but which are lent a poignant lethality by the patient voiceovers (Panh's own) that inventory the daily inhumanities. "I want to hold it close, it is my father," says Panh of one clay figure. His father, a slave to the diurnal deprivations of a slave society, one day refused to go on eating. "I won't eat food meant for animals," he said. He died soon after; so did a mother, a sister. Late in the movie we are reminded of the even worse fate for some. In the state prisons, powerfully depicted by Panh in his previous documentary S21: THE KHMER ROUGE KILLING MACHINE, men were bound, starved, tortured, murdered. 
"It starts with purity and ends with hate," sums up the filmmaker of the totalitarian ideology. That was true not just of 1970s Cambodia but also of Nazi Germany, of Stalinist Russia, of Maoist China, today of Rasoulof's Iran. It is not just the rulers who must be condemned; it is the people who prop them up. "Those in Paris who love our slogans….." Panh says of the armchair revolutionaries who loved Pol Pot, for as long as his earthly heaven could be heard, or heard about, and not seen, in unofficial images of the horror. "Did they see these pictures?" pleads Panh, as his film unspools a few faltering feet that survived the purge, depicting the dismal reality of Cambodia or the 'People's Republic of Kampuchea.'
Did they see them? Possibly not. Then again, what great difference if they had? There are none so blind as those who go on seeing, until it is too late to adjust their vision or change their spoken creed, only what they want to see.    
COURTESY T.P. MOVIE NEWS.
WITH THANKS TO THE AMERICAN FILM INSTITUTE FOR THEIR CONTINUING INTEREST IN WORLD CINEMA.
©HARLAN KENNEDY. All rights reserved